Now that we're into year 2 of the Taeda Tech Project, we thought it time to produce a short update on how things are progressing. The short version is that we've now made the transition from pilot to full shebang! What does that mean?  
Well, firstly, we've now got our brand-new greenhouse and polytunnel fully built and operational at the University of Surrey. We've also moved on from our initial self-built trial systems to our version 2 of our research systems (see picture below), and have recently installed a prototype of our more commercially focused systems from LettUs Grow. We're also developing a digital model to complement the practical trials, and to help us optimise quickly and efficiently. Some of the plants we grow will also go out into field trials, so we're excited to see how that will progress!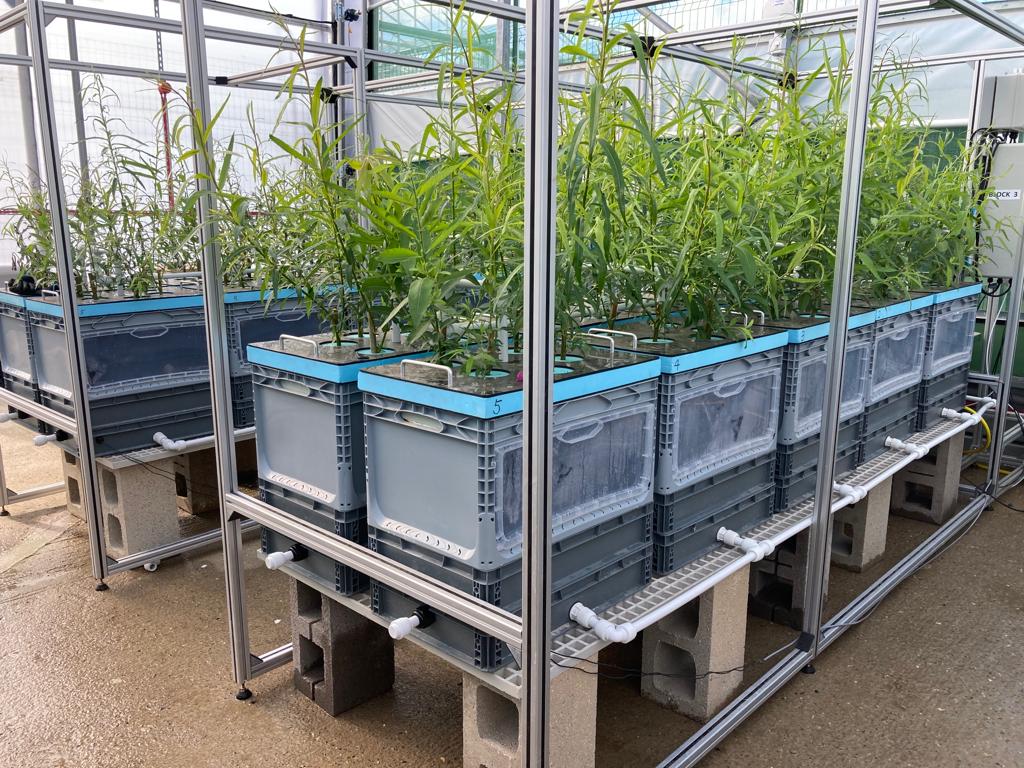 Of course, the focus of our project is Short Rotation Coppice (SRC) Willow, and we're planning our 2nd crop harvest right now (watch this space for further updates!). But we're also looking at other crops that we might be able to grow in these systems and have a work package dedicated to exactly this topic. Work there is progressing well, as we shortlist what the best crops to trial will be. If you have any ideas – we would love to hear from you! 
Alongside all this practical growing, harvesting and data collection, sits our impact work packages, focused respectively on Life Cycle Assessment and Socio-Economic impacts. Together these two will help us answer important questions about the overall sustainability – economic, environmental & social – of the work that we are doing. This kind of three-pillar impact assessment is critically important when developing any new technological approach, and we'll share more about what these work packages are doing specifically in future blog posts.  
Last, but by no means least, we have our efforts on commercialisation & communication (the latter of which of course includes this very blog!). On the commercialisation front, we've been doing plenty of stakeholder engagement and market analysis, and carefully considering the many potential business models. As the project progresses, we are now filling in the gaps towards a full commercial plan. 
If you'd like to know more, you can check out all our Work Packages right here on our website: https://taedatechnologies.com/work-packages  
So, it's exciting times for the Taeda Tech Project right now. Much has been done, and there is much more yet to do. We're working hard all across Team Taeda, and we're excited to share the results of our efforts. Keep an eye on this blog, and on our social media, for further updates in the near future!